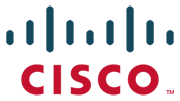 Cisco ASA Multi-Factor Authentication (MFA/2FA)
Secure remote access to Cisco ASA VPNs with LoginTC two-factor authentication (2FA). Easy for end-users to enroll and log into Cisco ASA using AnyConnect or browser-based clientless access. Cisco MFA helps prevent account takeovers.
Multiple authentication methods like Push-based authentication, Software One-Time Passwords (OTP), Hardware Tokens, Bypass Codes and Email One-Time Passwords ensure end-users can always login securely.

Direct integration with Active Directory means you can still leverage passwords as a first factor. Users can also be synchronized from Active Directory for a streamlined rollout.
Enable LoginTC with Cisco ASA to add multi-factor authentication (MFA) to your remote access deployment and keep your organization secure.