Devices Guide
Overview
Devices are smartphones, tablets and desktop applications that users are using the login. This feature is to bubble up information about the smart devices LoginTC organization users are leveraging when using LoginTC multi-factor authentication.
Business or Enterprise subscription required
See the Pricing page for more information about subscription options.
Searching Devices
To search for a particular device:
Log in to LoginTC Admin
Click Devices:
Enter a search term in the search field
Click Search
The keyword is matched with any one of the following user and device attributes:
User username
User email
User name
Device name
Device Details
View Details
To view a particular device details click on the device name from the Devices index page.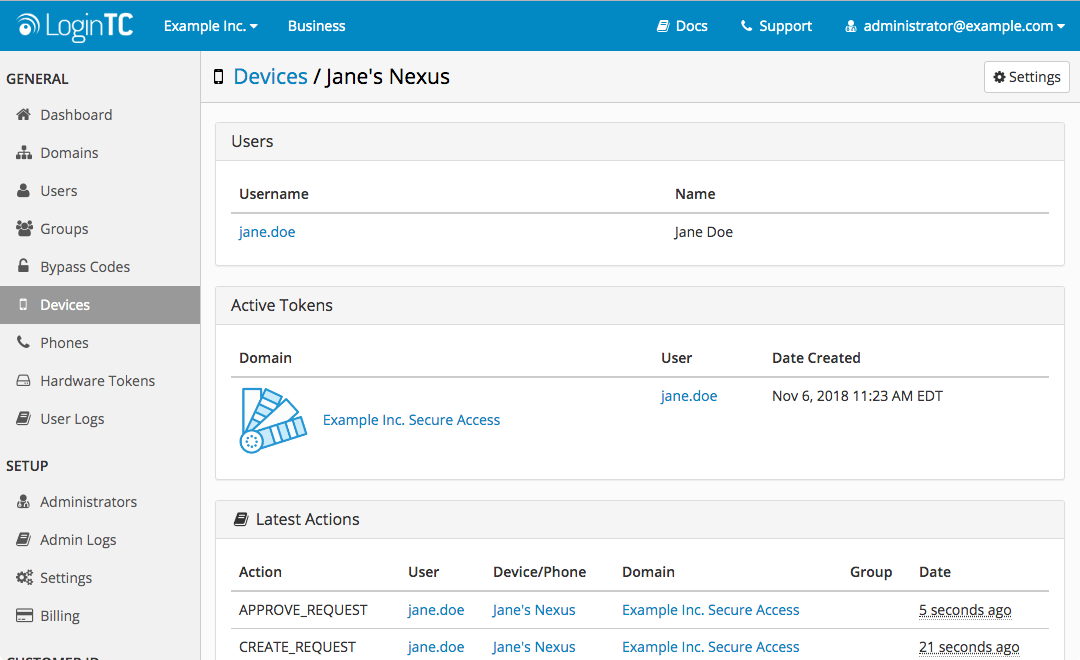 From the devices page there is a list of users using the device, current active tokens and user actions related to the device.
Edit Device Name
To edit a particular device details click on the Settings button from the device details page: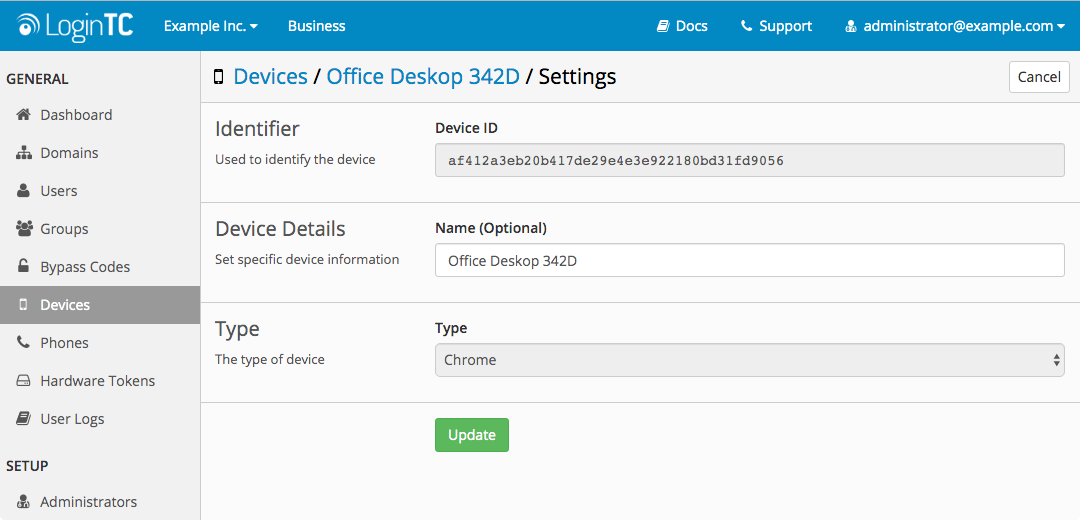 Only the name can be edited.
Adding Devices
A device is automatically added once a user loads a LoginTC token for an organization. There is no need to manually add devices.
Troubleshooting
Need help? Please see our Help Page, Knowledge Base or contact us directly at support@cyphercor.com.